Add a header to begin generating the table of contents
Planning to find new products at a trade show in China but not sure which one to pick or how to prepare? As an LED display industry expert, I've put together this comprehensive guide on the top 5 must-attend LED display and signage exhibitions in China, with key details and tips to help you have a smooth and successful trip.
Overview of the Top 5 LED Screen Exhibitions
Here are the top 5 must-attend LED display exhibitions in China in 2024:
| Exhibition | Date | Location |
| --- | --- | --- |
| LEDChina | Spring: 20-22 Feb; Autumn: 17-19 Sept | Shenzhen; Shanghai |
| Sign China | Same as above | Same as above |
| Prolight + Sound Guangzhou | 23-26 Feb | Guangzhou |
| GETShow | 7-10 May | Guangzhou |
| ISLE | 2-5 March | Guangzhou |
These exhibitions are the largest and most influential in the LED display and lighting industry. They provide excellent platforms for companies to showcase products, meet suppliers, and find new business opportunities in China.
In the following sections, we will look at each exhibition in depth.
Detailed Information on Each Exhibition
Our rating: ★★★★★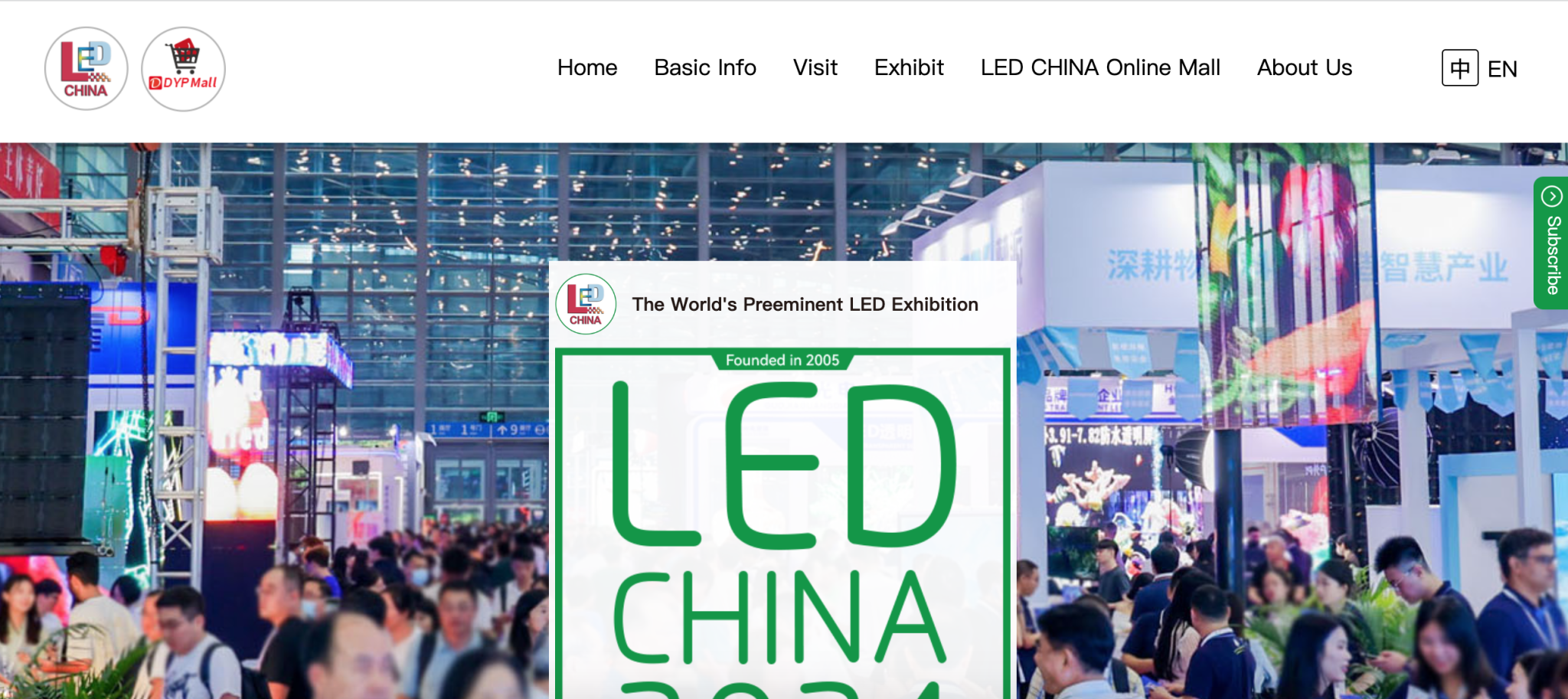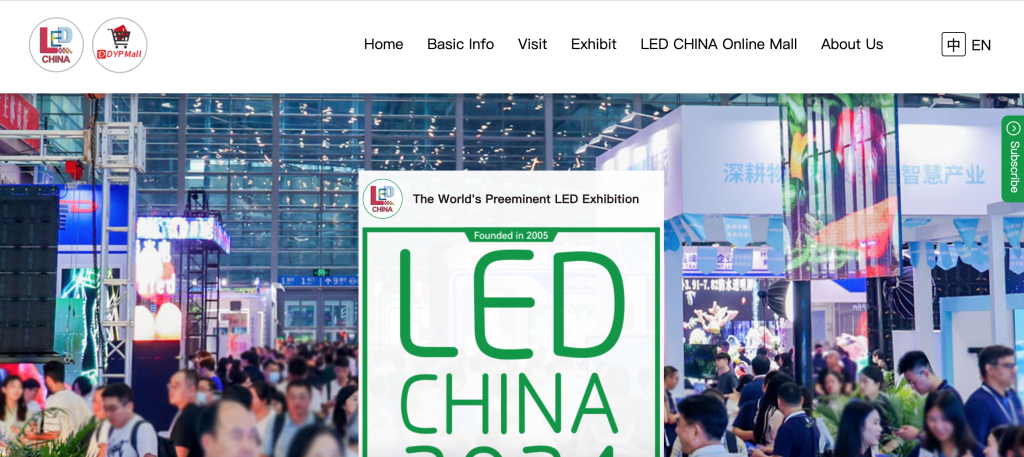 Date:
Spring Fair: 20-22 February 2024, Shenzhen
Autumn Fair: 17-19 September 2024, Shanghai
Venues:
Shenzhen Convention & Exhibition Center
Shanghai New International Expo Center
Scale: 300,000 sqm, 3,000+ exhibitors
Exhibits: LED displays, video walls, smart LED solutions, LED lighting etc.
Why attend: One of the largest LED display shows in Asia. Covers latest in LED displays, fine pitch, video walls, smart LED solutions etc. Key for finding new products and meeting Chinese suppliers.
Nearby airports:
Shenzhen – Shenzhen Bao'an Intl (SZX), 35 min by metro
Shanghai – Shanghai Pudong Intl (PVG), 1 hr by metro
Nearby train stations:
Shenzhen – Shenzhen Futian, 20 min by metro
Shanghai – Shanghai Hongqiao, 40 min by metro
Our rating: ★★★★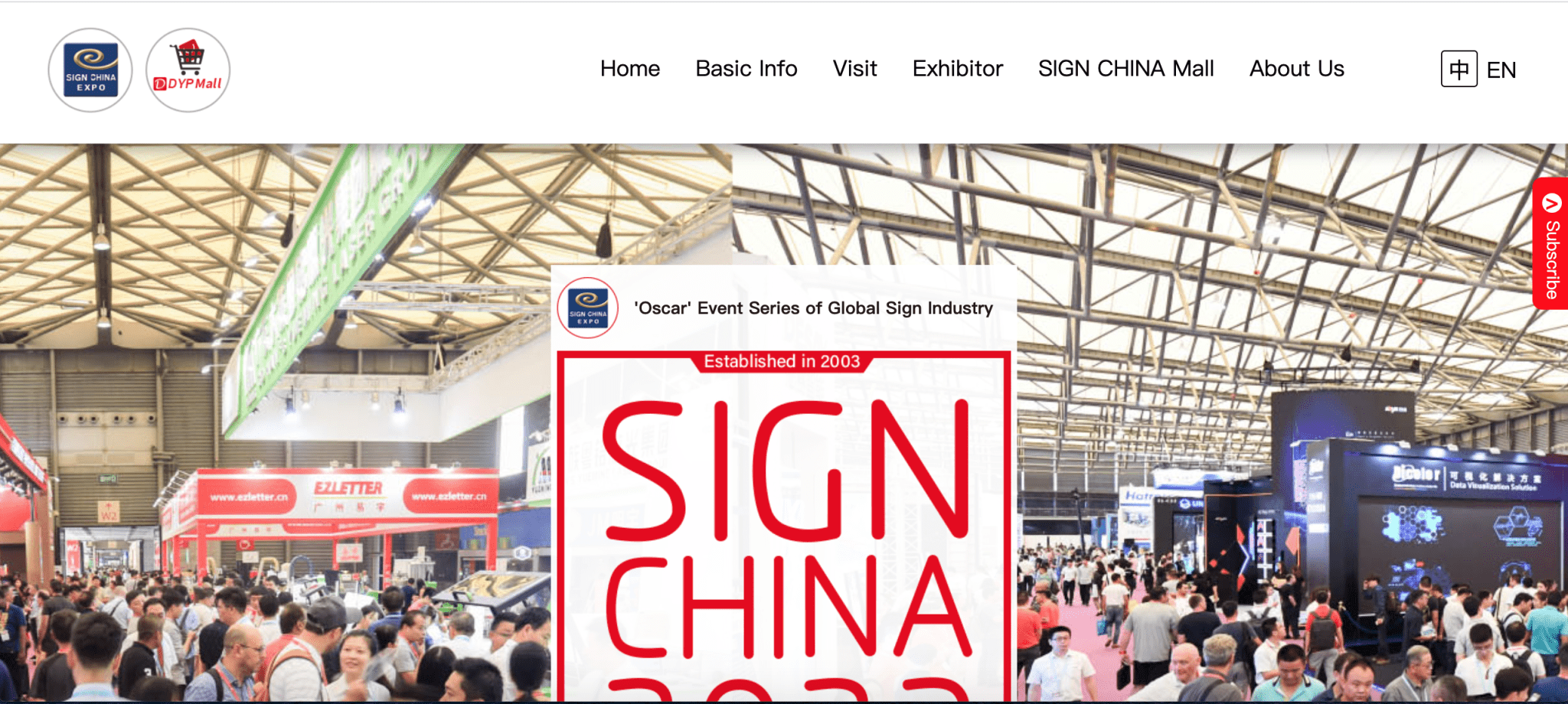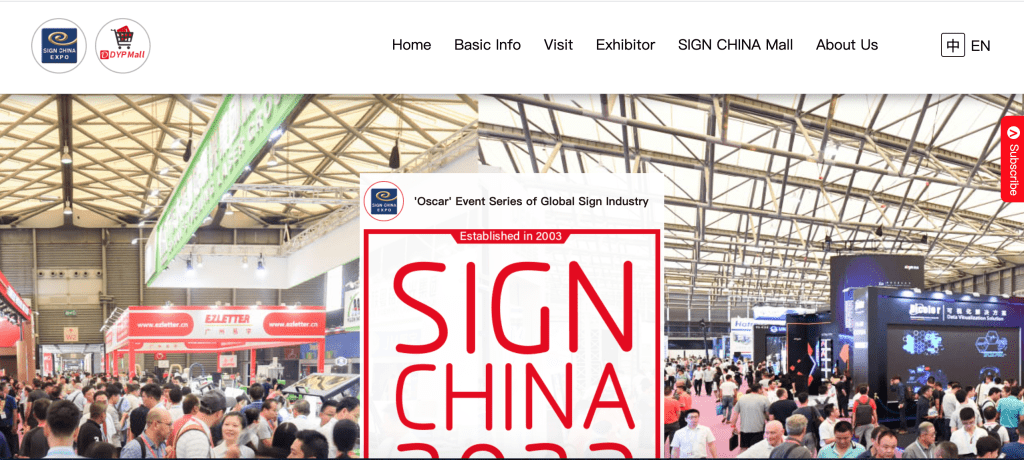 Date & Venues: Same as LEDChina
Scale: 200,000 sqm, 2,500+ exhibitors
Exhibits: LED signs, billboards, light boxes, signage solutions
Why attend: Meet suppliers and manufacturers specializing in signage and LED displays, LED signs, billboards, light boxes etc.
Nearby airports & train stations: Same as LEDChina
Our rating: ★★★★★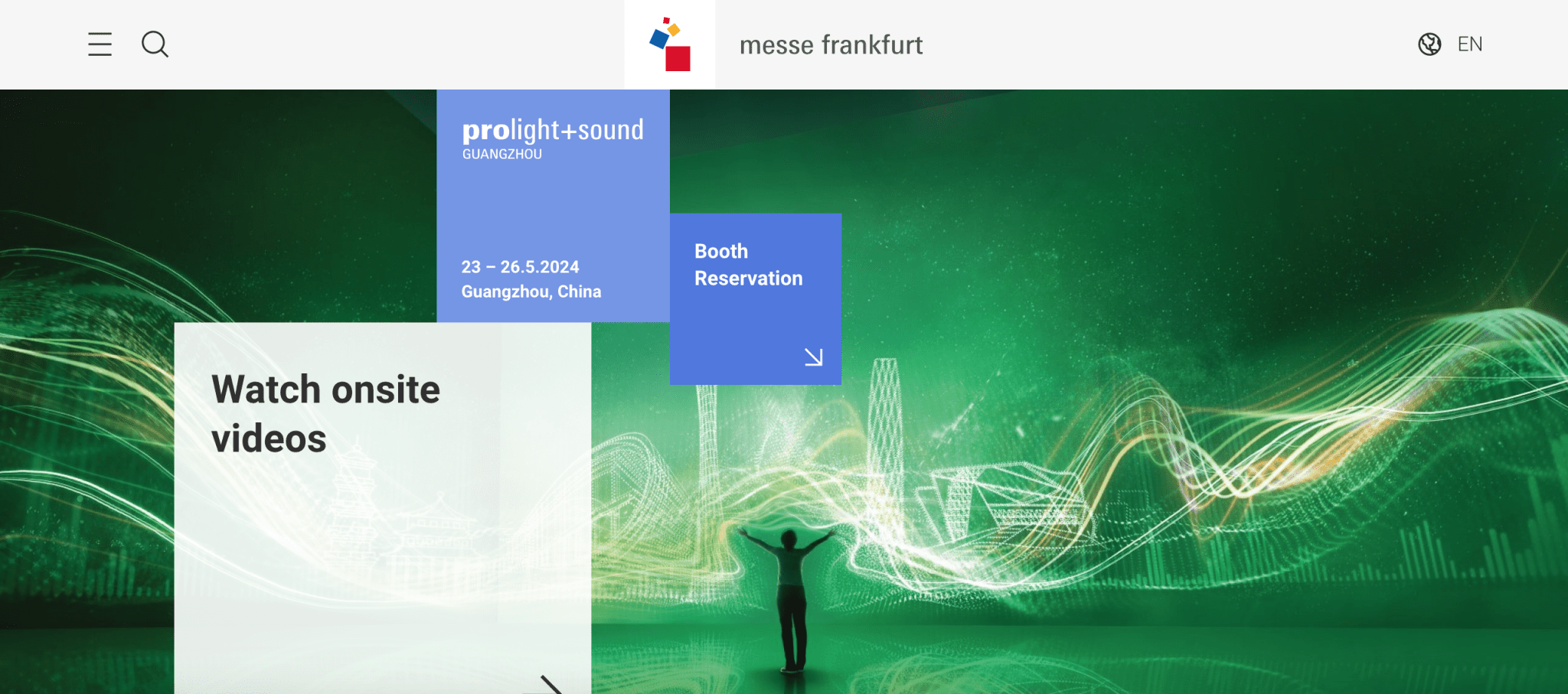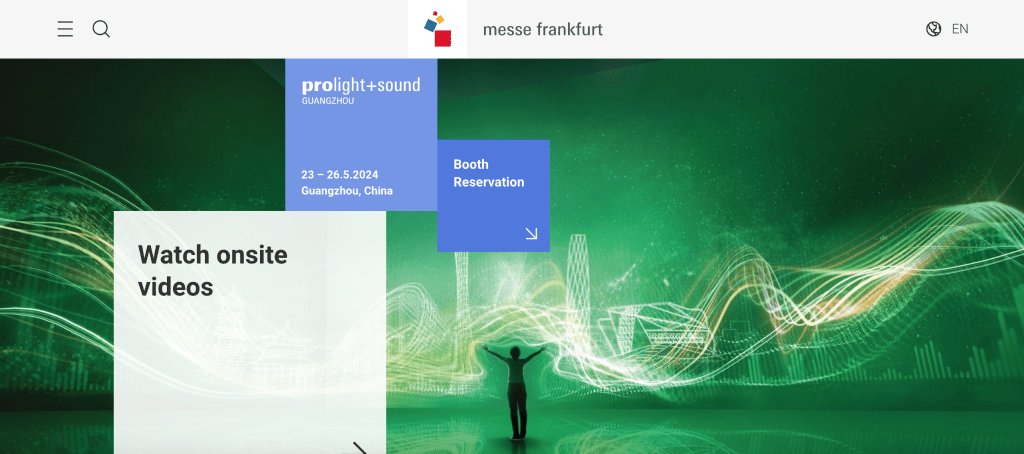 Date: 23-26 February 2024
Venue: China Import and Export Fair Complex, Guangzhou
Scale: 95,000 sqm, 1,100+ exhibitors
Exhibits: Audio and lighting equipment, stage technology, rental LED solutions
Why attend: Know the latest audio, lighting and stage technology. Solutions for rental LED screens and event production.Targets the event production industry. Great for rental LED companies.
Nearby transportation:
Guangzhou Baiyun Airport (CAN), 40 min by metro
Guangzhou Railway Station, 20 min by metro
Our rating: ★★★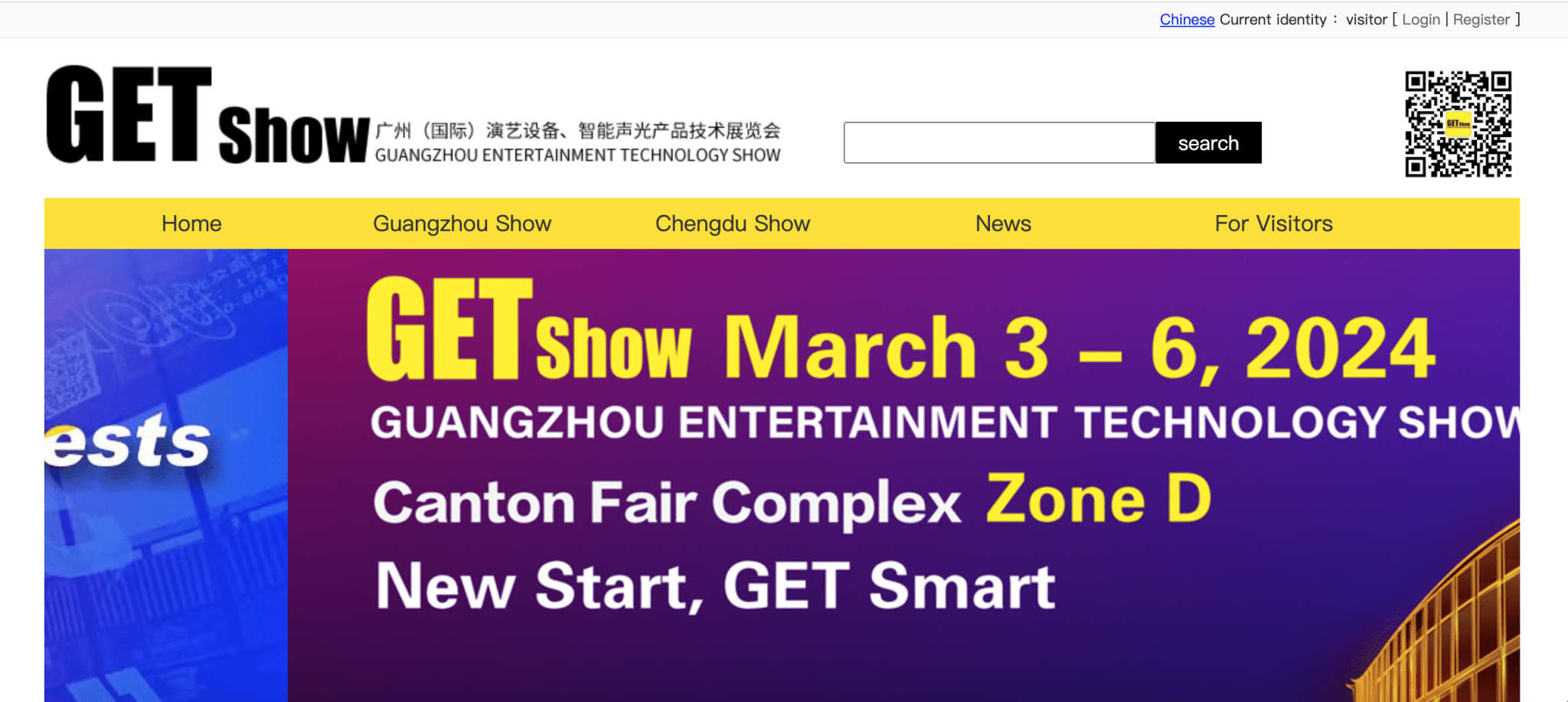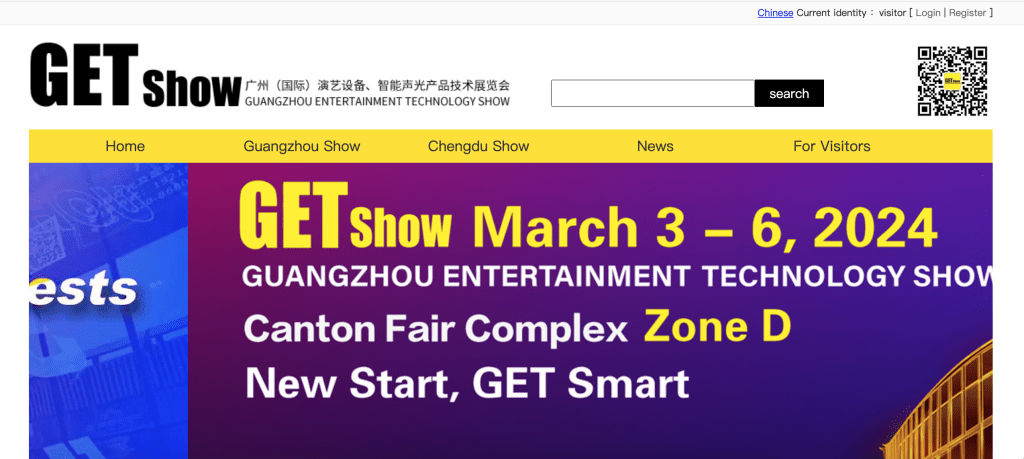 Date: 7-10 May 2024
Venue: Poly World Trade Center, Guangzhou
Scale: 48,000 sqm, 800+ exhibitors
Exhibits: Audio equipment, lighting equipment, LED displays
Why attend: Key exhibitors of pro AV and lighting, including LED displays.
Nearby transportation: Same as Prolight + Sound Guangzhou
Our rating: ★★★★★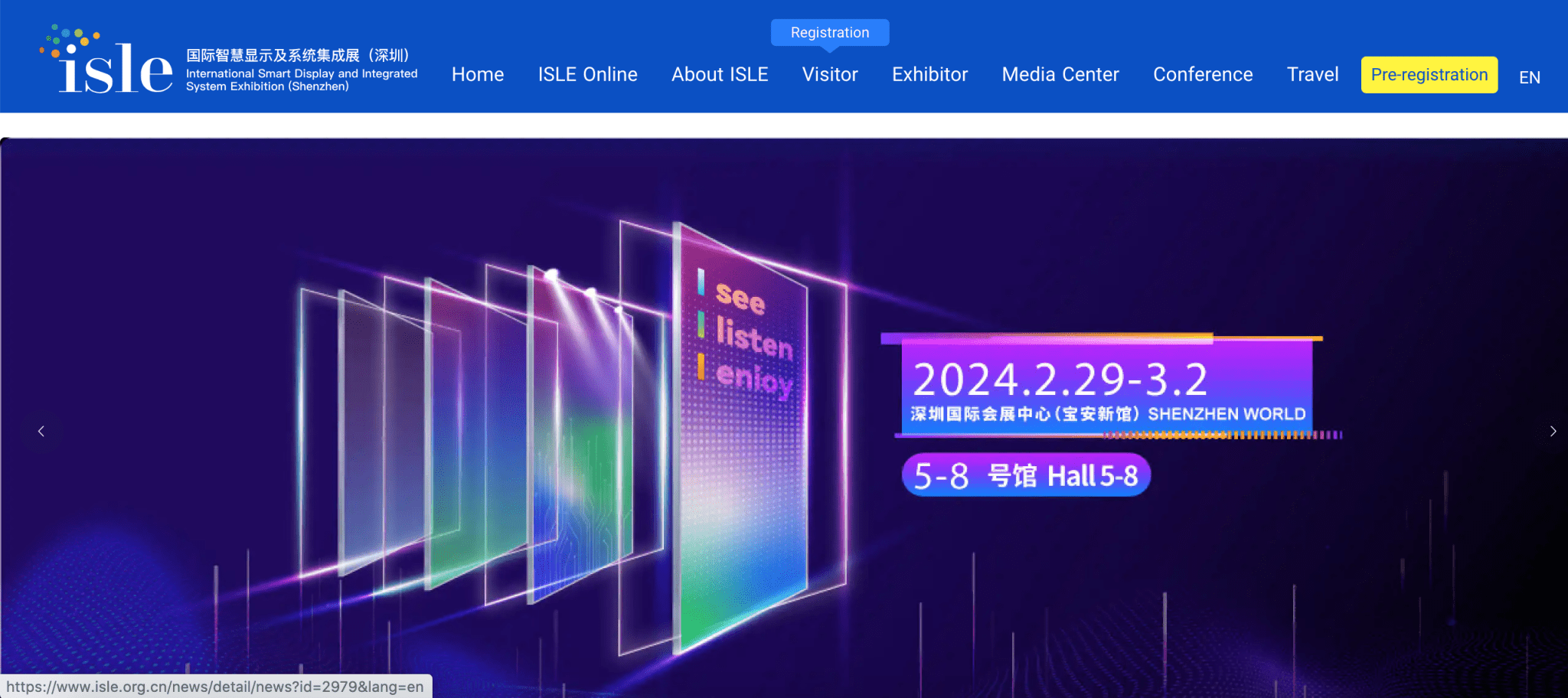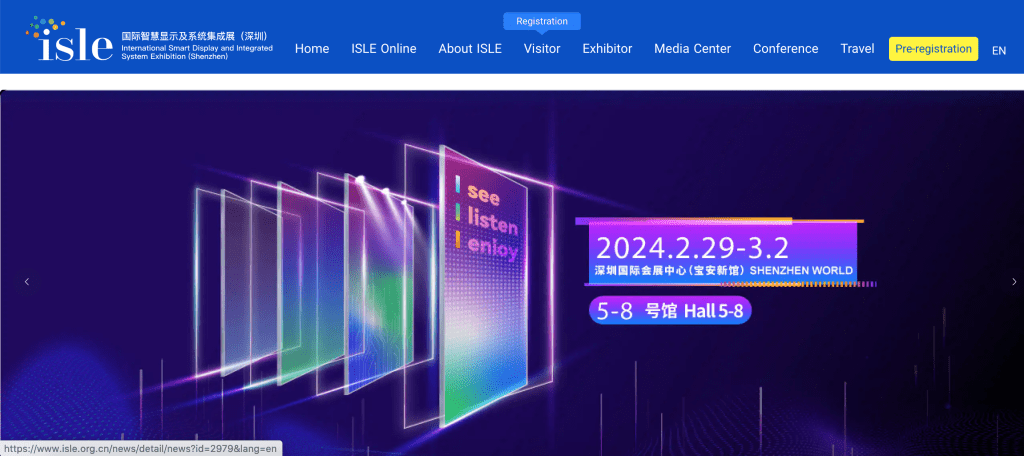 Date: 2-5 March 2024
Venue: Area B, Canton Fair Complex, Guangzhou
Scale: 120,000 sqm, 1,800+ exhibitors
Exhibits: Signage, LED displays, advertising technology
Why attend: Leading advertising, signage and LED show in South China.
Nearby transportation: Same as above
Tips for Attending Trade Shows in China
To have a smooth experience at exhibitions in China, here are some tips:
Visa Application
Many nationalities need visas for entering China.
Apply 1-2 months in advance for Chinese visa. More and more citizens are applying for visas to visit China after the COVID pandemic ends. It means more days required to get the visa than usual. Make earlier plan for the visit so that you won't miss the exhibition.
Provide trade show invitation letter and other documents. You can ask your Chinese supplier to prepare the invitation for you. In some countries, company registration and ID copy maybe needed also.
Get visa with double or multiple entries for flexibility. If you plan to visit more than 2 exhibitions this year, then the visa for multiple entries will be helpful.
Currency Exchange
For better rates, we recommend exchanging a small amount of currency at home
Use debit/credit cards to withdraw Chinese Yuan at ATMs in China using debit/credit cards issued by major banks. Most ATMs support bank cards with Visa in major cities like Shenzhen
Inform bank before travel to avoid issues
Find some exchange stores in Shanghai or Guangzhou if taking some USD with you.
Get the exchange done at the bank. It may requires 1-2 hours or more. Meanwhile, you will need help from the Chinese friend to withdraw Chinese Yuan who has an account from the banks.
Getting Around
Use metro systems in cities like Shanghai, Shenzhen, Guangzhou
Get metro cards at stations or take taxies with addresses in Chinese
Metro are very convenient to get from the airport or train station to your hotel and the exhibitions without traffic jams.
Communication
Download translation apps like Google Translate, it can be very helpful for navigating, ordering food etc.
Get VPN service to access Google, Facebook etc since they are blocked in China. If you need help on this, you can also contact us.
Consider getting local SIM card. You need to go to the brick and mortar store from the Chinese network operators to buy the SIM card. It is better to come with your Chinese friend because many of them don't have in-store English services.
WeChat is commonly used in China. It is helpful if you want to stay in touch with the suppliers in China when your VPN doesn't work accidently.
Accommodation
Book hotel rooms early near exhibition ground.
Search hotel discounts online
Airbnb apartments can be cheaper for long stays
Given the large scale of these shows, flights and hotels get booked up quickly. Make sure to book your tickets and accommodation well in advance to get good rates and availability.
Why Attend These Trade Shows in China?
Some key benefits of visiting LED display and lighting shows in China:
Discover new products and technologies before they hit the market. Gain insights into new industry trends and innovations.
Meet potential new suppliers of LED displays, components, materials etc. Expand your supply chain.
Identify new business opportunities by interacting with exhibitors and industry experts. Find new markets or partnerships.
Learn about the latest applications of LED displays and lighting. Understand how they are used in different industries.
Network with industry peers and strengthen relationships. Meet new clients and partners.
Compare different companies and products side-by-side. Evaluate and find the best suppliers.
Experience cutting-edge solutions and get inspired. See the possibilities of LED technology.
Gain market insights specific to the China/Asia region. Understand customer needs and cultural nuances.
In short, visiting these leading trade shows provides invaluable exposure to the newest LED display and lighting technologies while also allowing you to expand your business network and opportunities in the high-potential Chinese market.
Final Thoughts
I hope this detailed guide has provided you with a good overview of the top LED display exhibitions to attend in China along with tips to plan for a great experience. China offers immense potential for companies in the LED display and lighting industry. Leverage these shows to successfully add new product lines and find new suppliers for your business !
QIVOR Tech is one of the leading suppliers in fully integrated LED display manufacturing in Shenzhen since 2015. Contact us to learn more about our advanced LED video wall and display solutions.