Add a header to begin generating the table of contents
7 Key Factors to Consider When Investing in an LED Video Wall
Introduction
LED video walls have rapidly become a go-to technology for audiovisual rental companies to meet client demand. The ultra-bright, seamless displays transform events and venues through immersive visuals.
However, purchasing an LED wall represents a major investment that requires careful evaluation tailored to your rental business.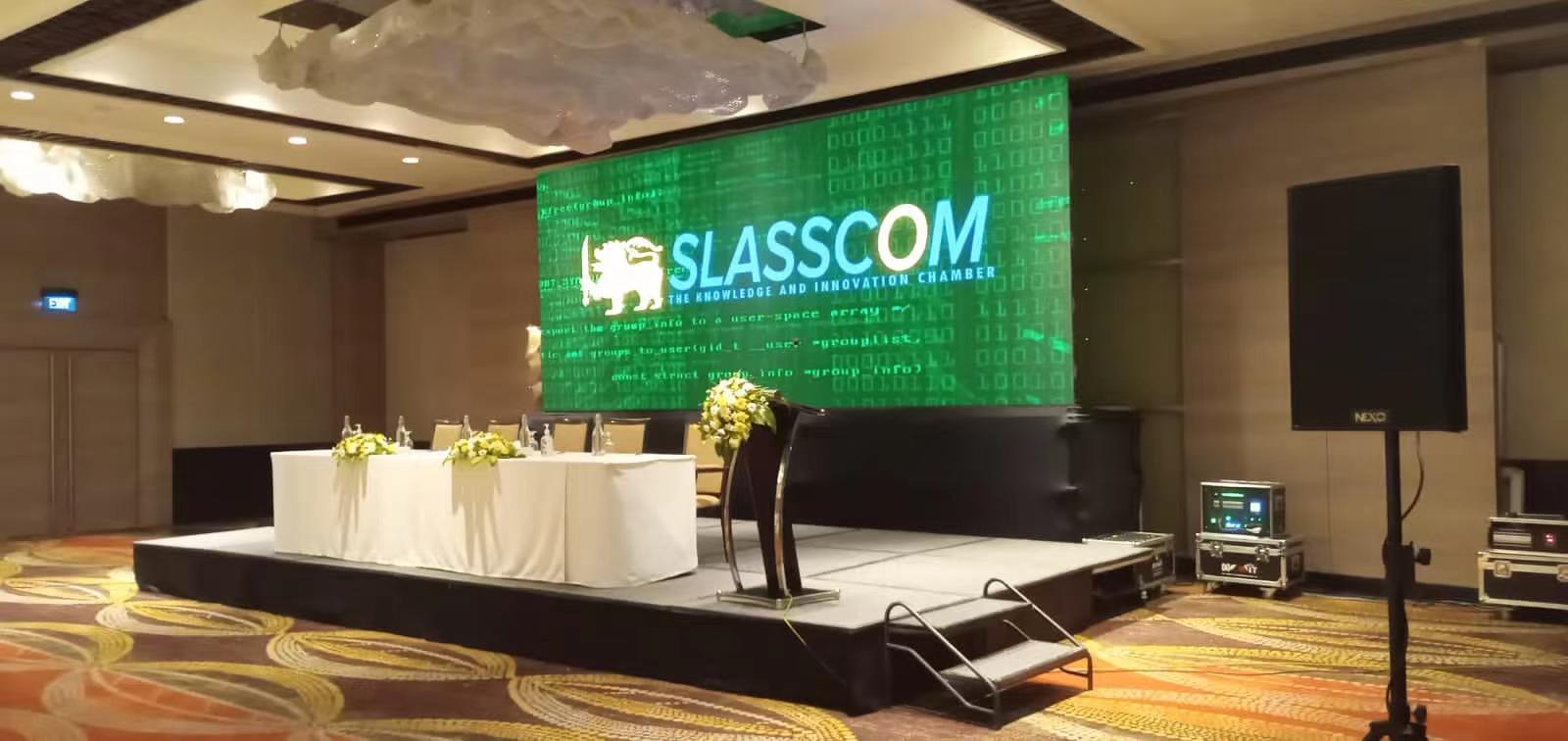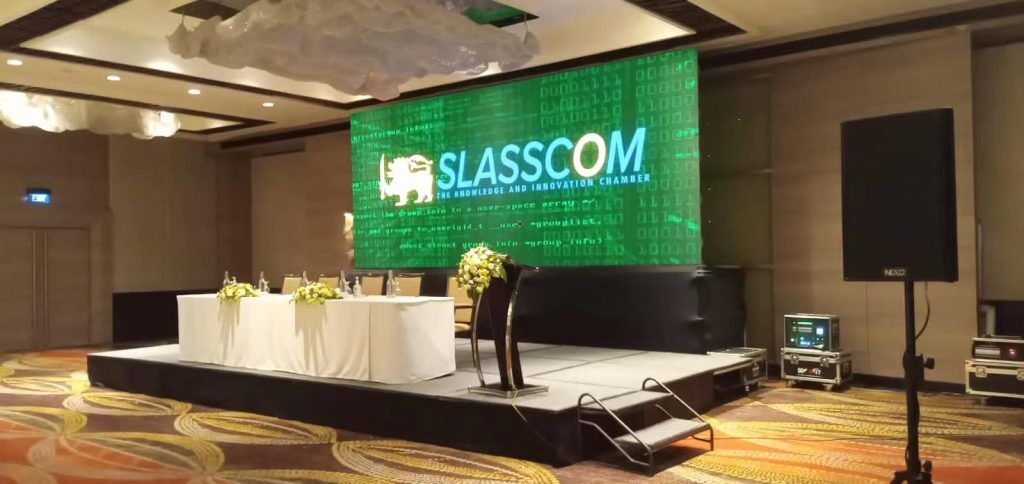 This comprehensive guide examines the most important considerations when investing in an LED video wall for your rental inventory.
We will explore the key factors around display performance, transportation, installation, features, software, and ongoing support in detail.
Follow this in-depth guide to select the perfect LED wall aligned with your capabilities and clients' needs.
1. Determining the Optimal LED Wall Size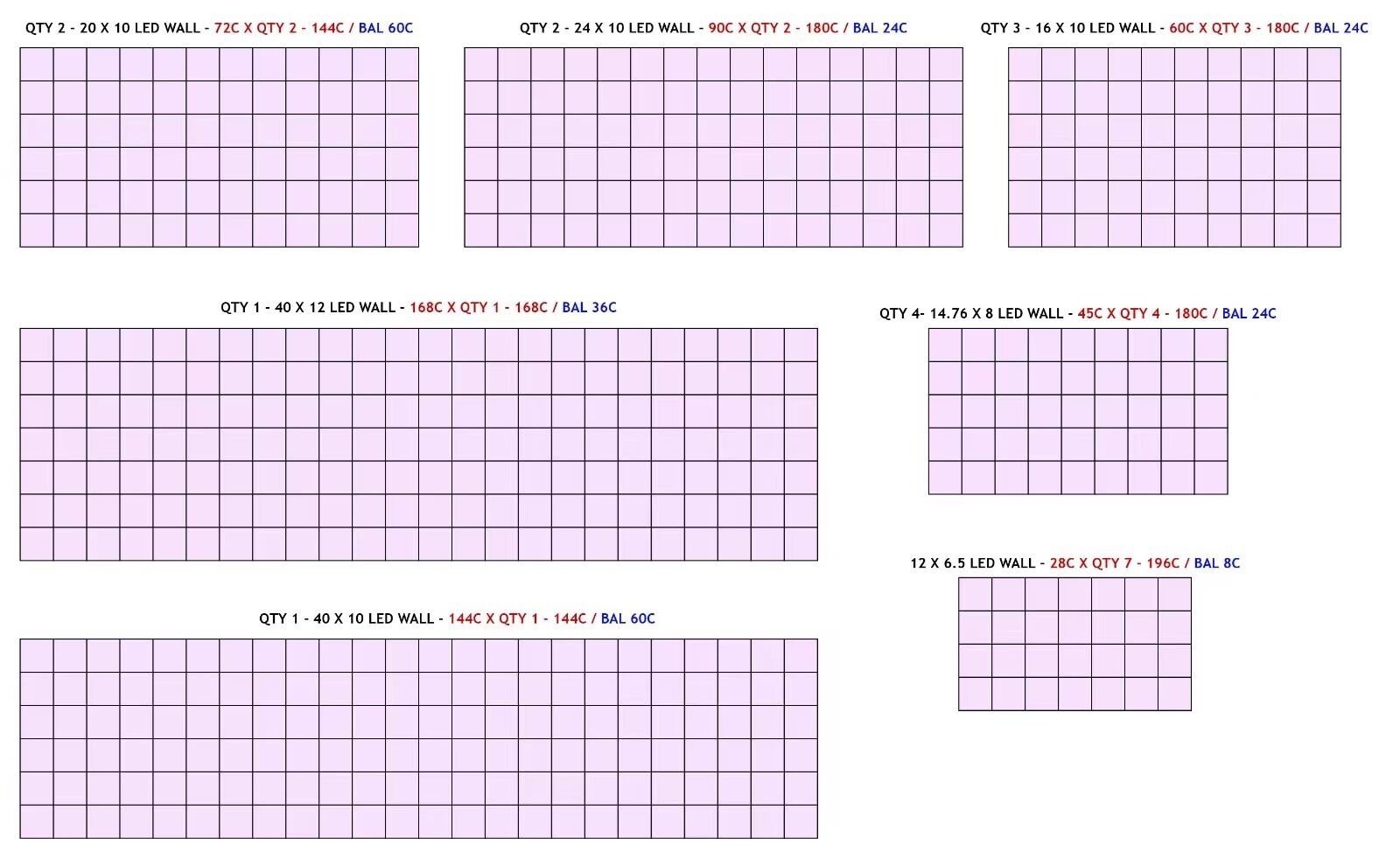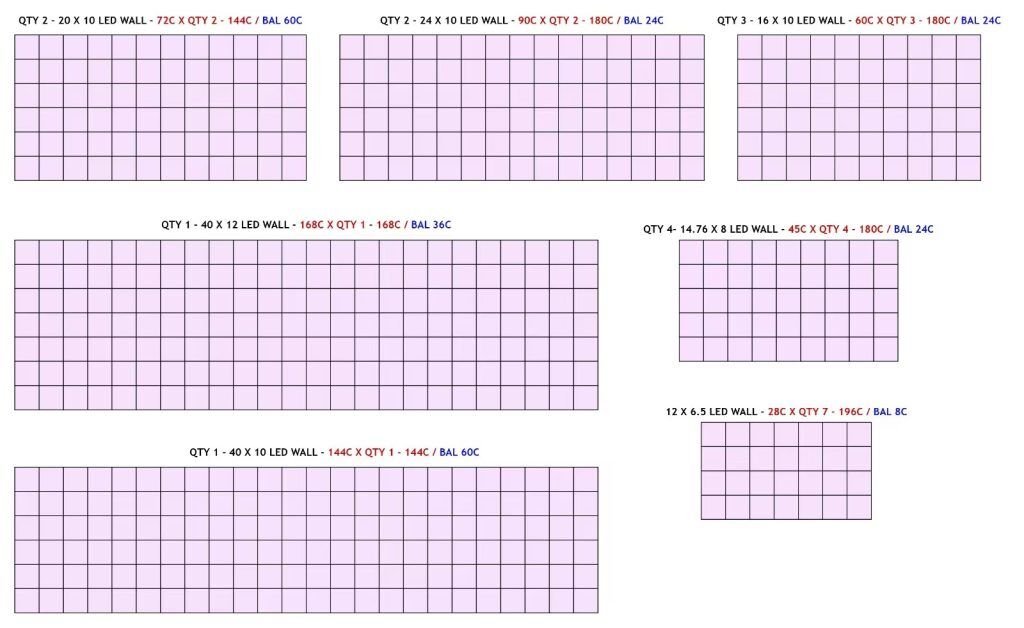 One of the first factors is identifying the ideal LED wall size for your company. Consider:
Target rental venues and events: Walls over 10ftx20ft may be impractical for some indoor venues. Evaluate where the wall will be installed to guide sizing.
Existing inventory: Choose a size that diversifies your rental offerings without unnecessary duplication. Start smaller and scale up over time.
Client needs: Survey clients to gauge which LED wall sizes they would prefer to rent most often. Consider their typical budget constraints too.
Future demand: Larger walls can always be added later as client appetite grows. Begin conservatively with a flexible mid-sized wall.
Configurability: Walls made of 500mm x 500mm or 500mm x 1000mm cabinets allow flexible aspect ratios to fit any venue.
Carefully balancing these factors will determine the ideal LED wall size for your rental company's needs and capabilities.
2. Selecting the Right Pixel Pitch and Resolution
The LED wall's pixel pitch and resolution directly impact image quality:
Pixel Pitch: For most rental LED walls, a pitch of 2.5mm to 5mm provides vibrant images while minimizing costs. Outdoor P3.9 and indoor P2.6 are the most favorite models that our customers are taking in 2023. Walls with sub-2mm pitch are primarily used in control room environments.
Resolution: Aim for Full HD (1920×1080) or higher resolution. While 4K resolution provides pristine imagery, it substantially increases costs and is overkill for many rental scenarios.
Content Support: Ensure the LED wall can accept 4K source content, even if its native resolution is 1080p. This guarantees you can leverage the highest-quality media.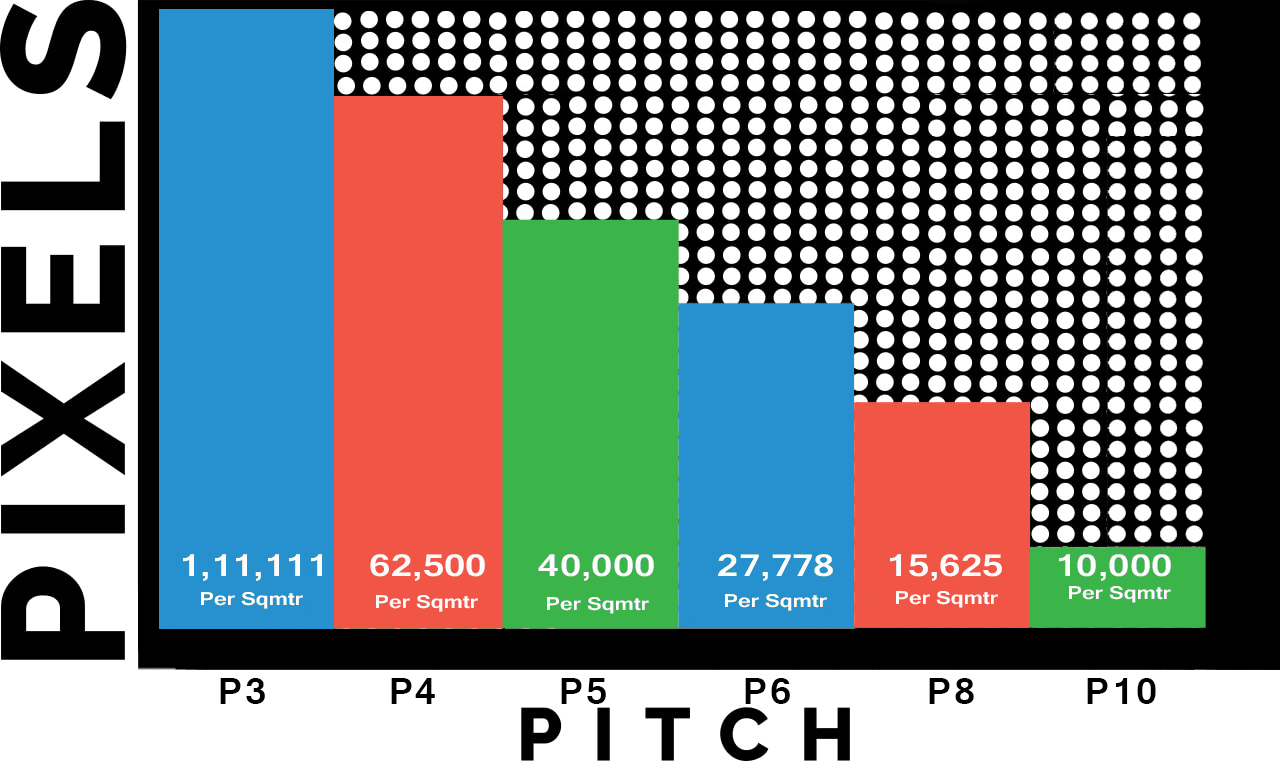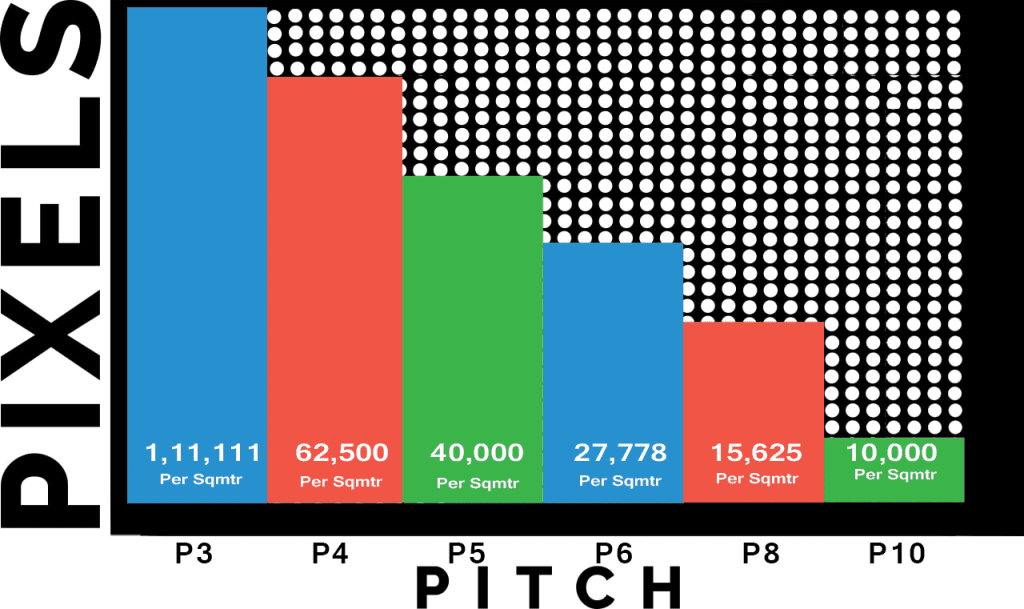 Carefully balance pixel pitch, resolution, and price to provide stunning visuals at a reasonable cost.
3. Determining Optimal Brightness and Contrast Ratio
Sufficient brightness and contrast ratio ensure vivid images in any environment:
Brightness: For indoor events, 800-1200 nits is recommended. For a mix of indoor/outdoor use, aim for 1500-2000 nits. For exclusively outdoor festivals, 3000+ nit models are advised. Generally, outdoor led walls are made with 4,000 nits. If you want the brightness of outdoor led screen at 5000 nits or more, it could be customized.
Contrast Ratio: Look for the highest possible contrast ratio (5000:1+), which provides deeper blacks and amplifies color pop. If you need a perfect high contrast outdoor led wall to stand out, it is good to go with black face LEDs or LEDs with black resin inside.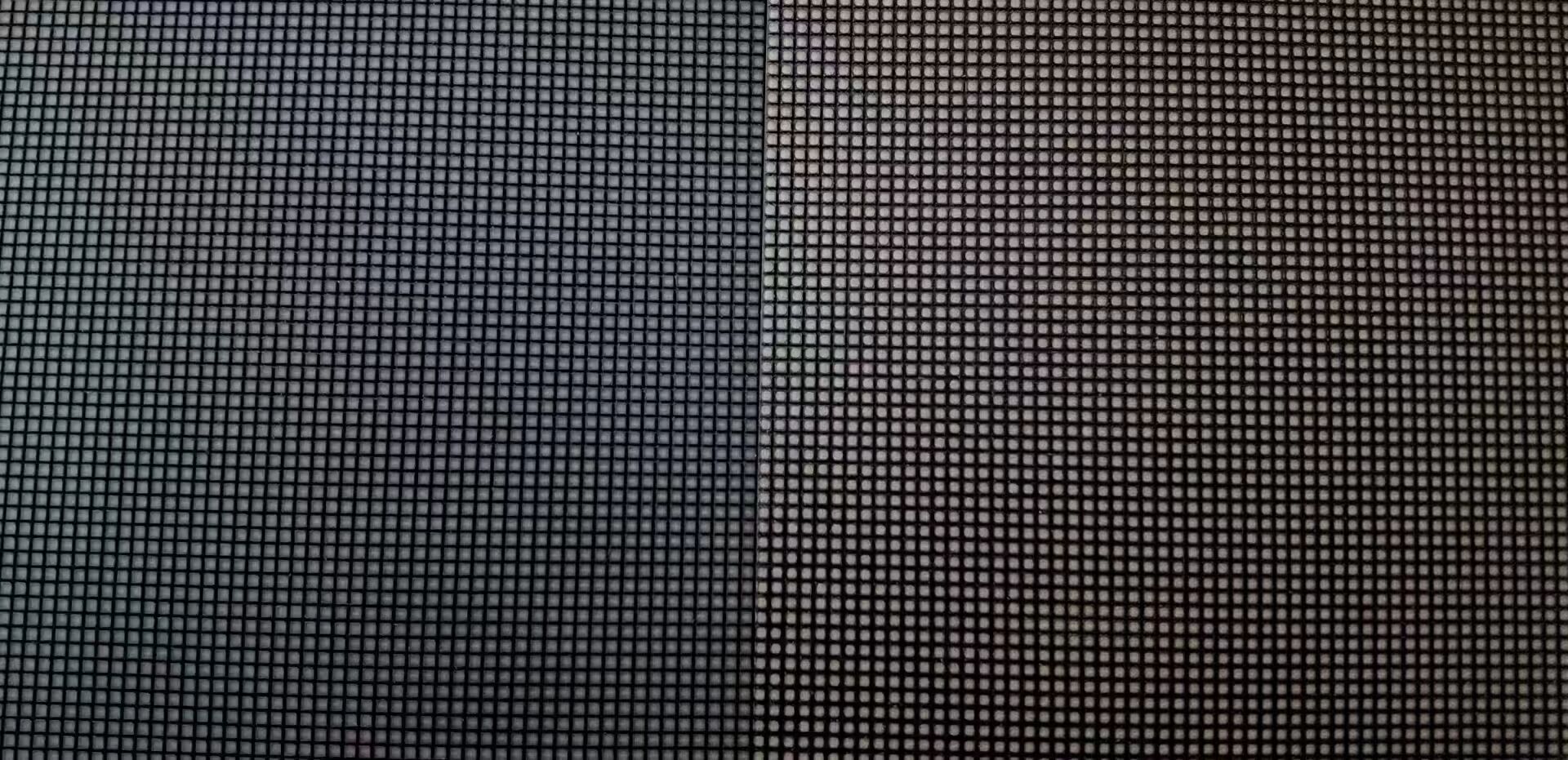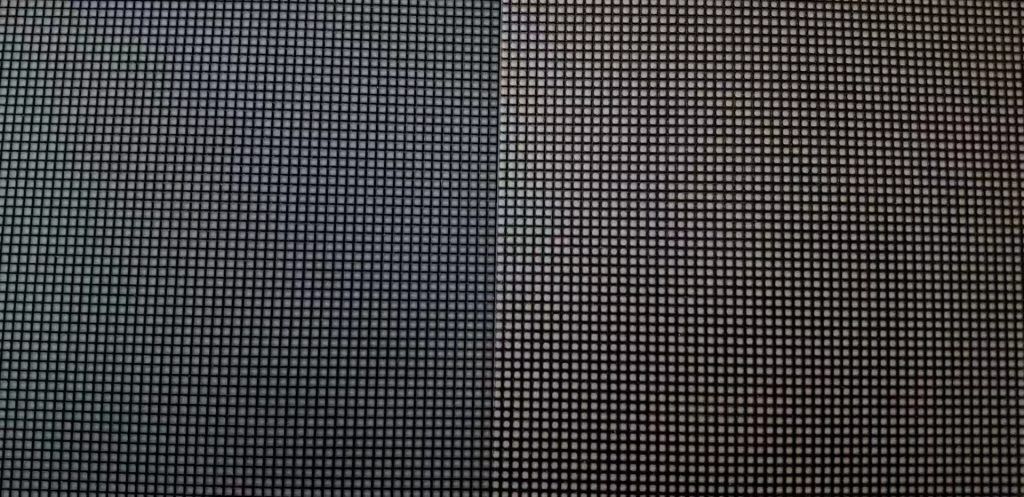 Review the expected lighting conditions for your target rental events to guide the ideal brightness and contrast ratio requirements.
4. Evaluating Transportation and Installation Factors
The LED wall's physical design significantly impacts transportation and on-site installation:
Weight: Walls over 800 lbs may require mechanical lifting equipment versus manual installation.
Cabinet Dimensions: 500mm x 500mm or 500mm x 1000mm sizes enable flexible configurations. The bigger the cabinet size, the better the price. For some indoor venues, you may need to setup the wall at 2.5 meters. You can go with 500mm x 500mm cabinet only or with both cabinet sizes.
Rigging: Built-in rigging points, cables, and power connectors simplify installation and tear-down between events.
Service Access: Front or rear cabinet access doors facilitate maintenance and repairs.
Modularity: Cabinets that interconnect allow you to scale the wall up or down based on the event.
Choosing a wall with quick assembly in mind reduces set up time and staffing requirements.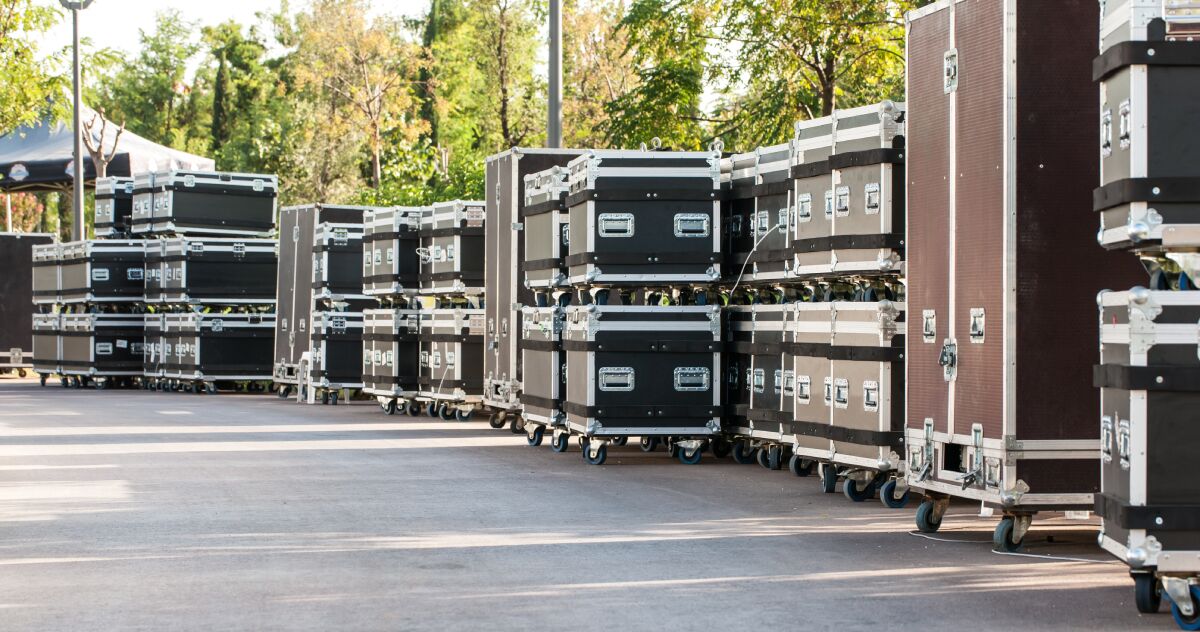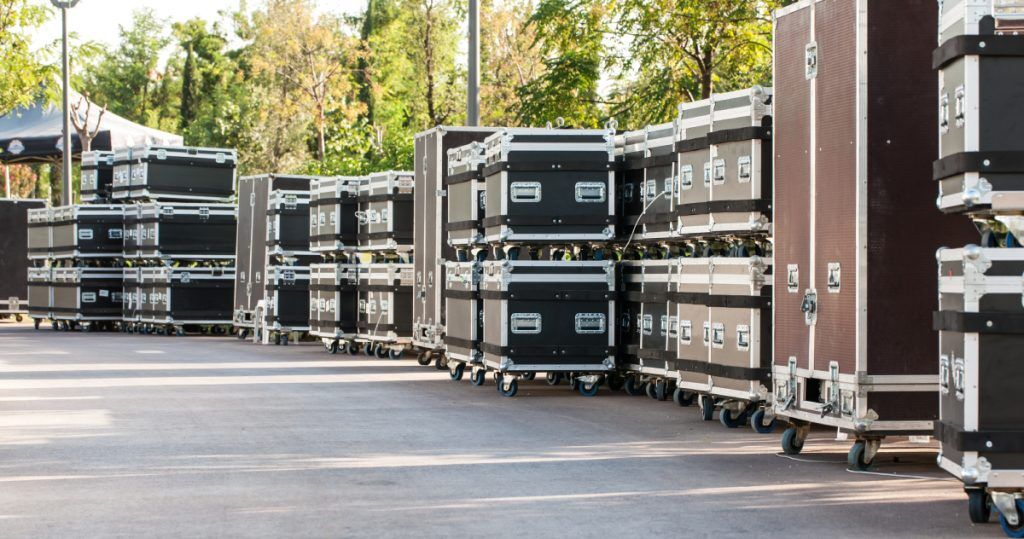 5. Determining Required Weather Resistance
For primarily indoor use, an IP20 rating suffices. For a mix of indoor and outdoor events, IP65 or IP66 ratings ensure the wall resists dust, rain, and moisture. Outdoor LED wall is ok for indoor usage by adjusting the brightness level.
Also, verify the LED wall's operating temperature range can withstand hot outdoor settings. Meeting these specs guarantees outdoor reliability.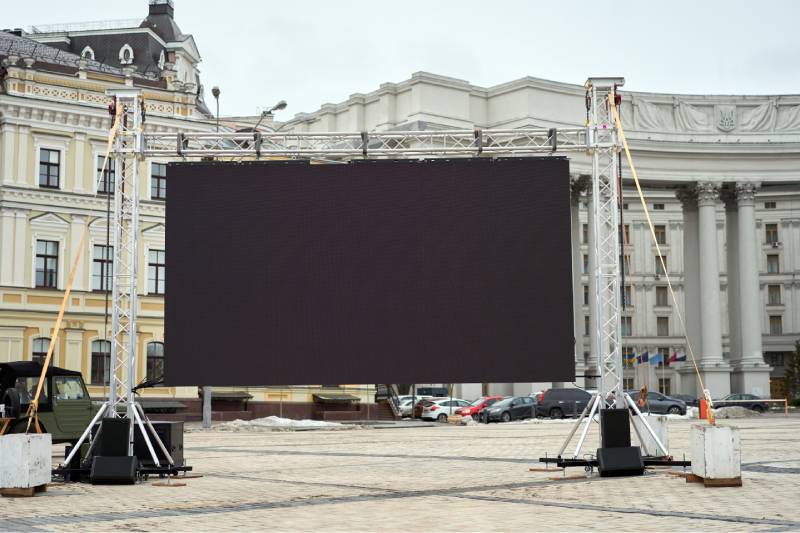 6. Evaluating Additional Features and Capabilities
Consider LED walls with features that meet evolving client demands:
Curved Walls: Curved or flexible walls surround pillars and stages for greater immersion.
Higher Refresh Rates: 100Hz+ refresh rates enable ultra-smooth media playback. The screen refresh rate at 1,920hz or more can ensure good performance and avoid scanning lines when taking photos or recording videos.
Interactivity: Integrated cameras and software enable touch-based audience interactivity.
Stage Screens: Performance features like front-facing protectors and higher outdoor visibility.
Selecting walls with future-focused capabilities will keep your inventory relevant as client needs progress.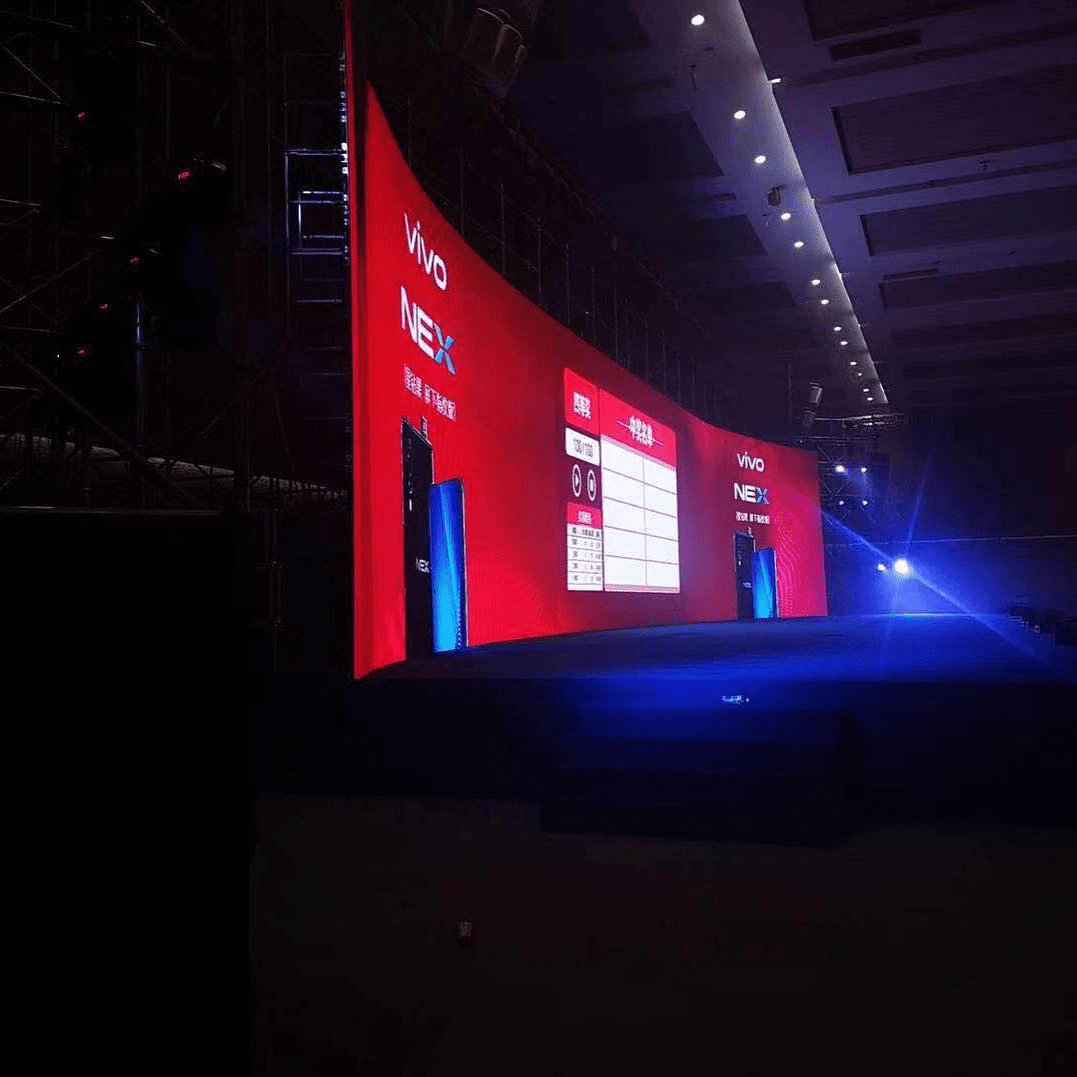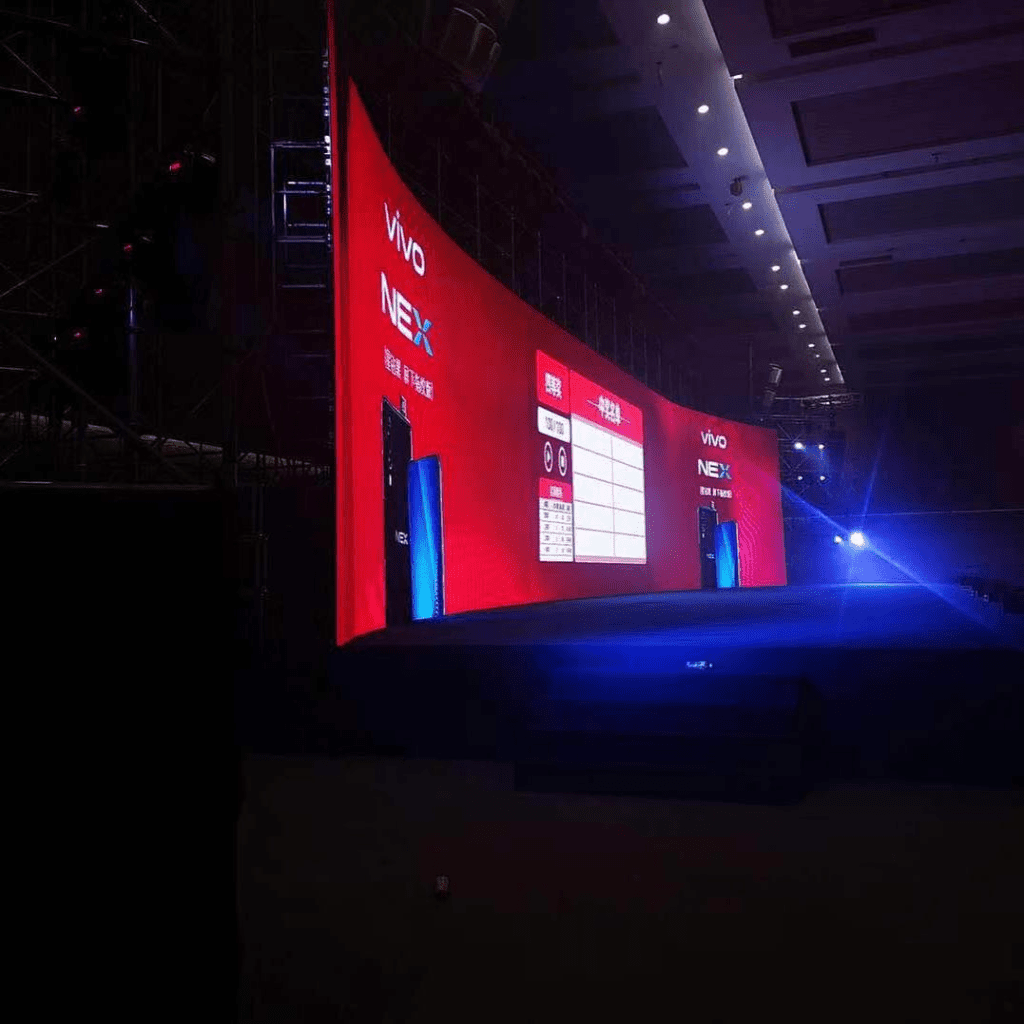 7. Confirming Warranty Protection and Ongoing Support
Purchasing an LED wall represents a major investment, so warranty protection and ongoing support are essential:
Warranty: Aim for at least a 2-year manufacturer warranty. Carefully review what is covered by the warranty.
Technical Support: The manufacturer, or their local partners, should provide maintenance support and troubleshooting assistance when required.
Content Services: Some LED video wall partners offer content creation, management, and streaming services for rental clients.
Staff Training: Equipment training and certification classes may be offered to ensure your team can properly install and operate the LED walls.
This comprehensive support maximizes uptime and rental success.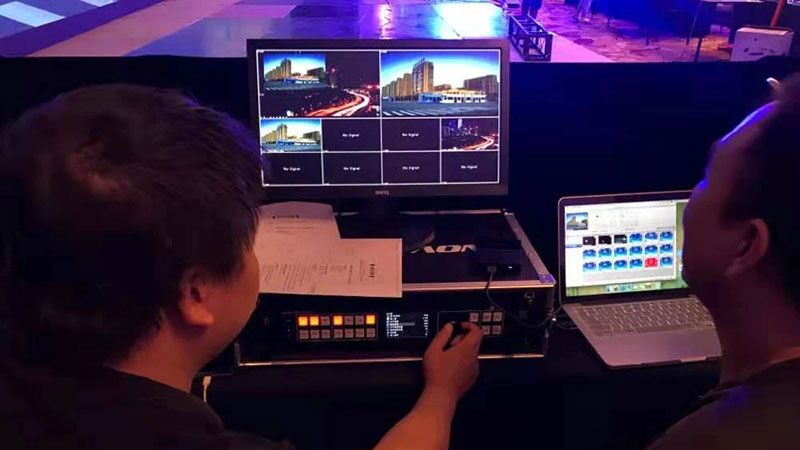 Conclusion
Investing in new LED video walls for your rental inventory enables you to meet client demand and expand your offerings. But purchasing LED walls requires in-depth planning tailored to your specific business.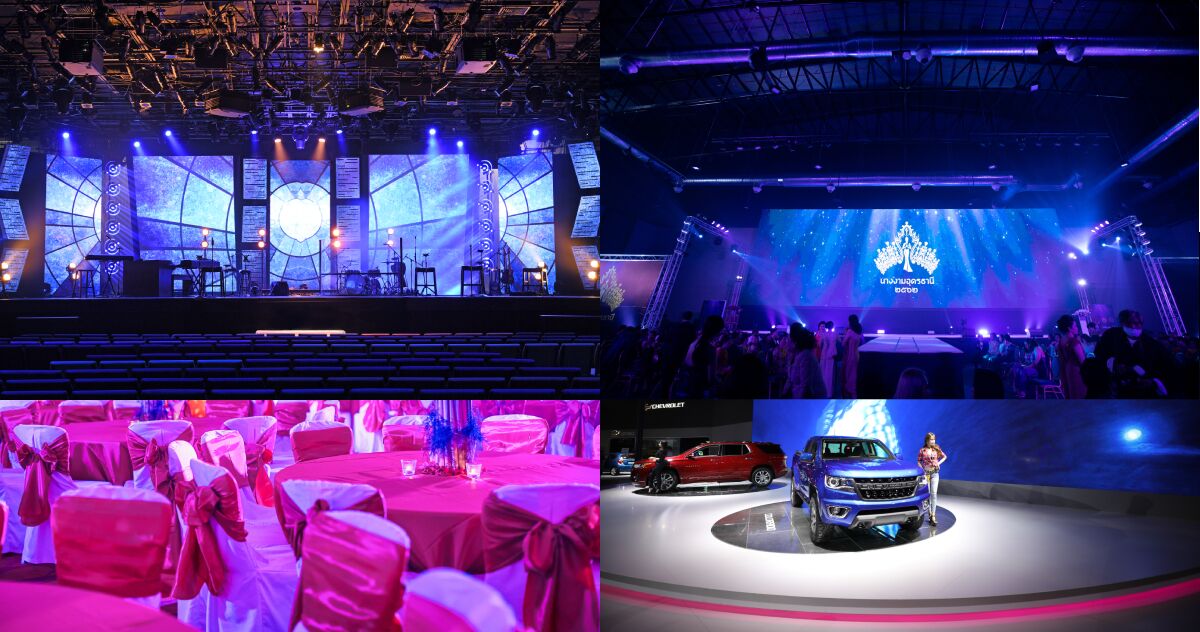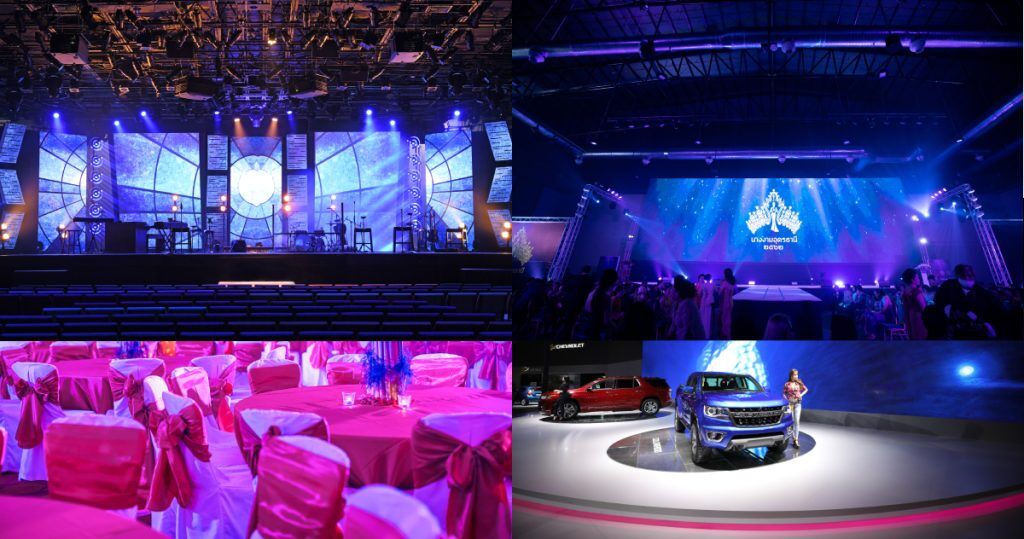 Carefully evaluating the performance, transportation, installation, features, and support according to this guide will lead you to optimal LED wall solutions aligned with your rental operations and client needs.
At QIVOR, we supply LED video walls for 5 years of usage. If it is interesting for you, please contact us for your questions and concerns.